Electrical Wall Heaters - Service, Repairs & Installations
The worst thing about winter is that the heater isn't working! So to help you out and keep you cozy, we service and install electric wall heaters.
We service all major brands of electrical heating systems.

Why choose an electrical wall heater?
An electrical wall heater is a self-contained heating system that is readily available and can be installed almost anywhere in your home. There are a wide range of electric wall heaters available to suit any need or style, including small and large heaters, oil-filled and heat pump electric wall heaters, and electric wall heaters which have the option of adding a duct system to direct the heat where you need it. If you're looking for a simple, cost-effective option to help reduce heating bills and conserve energy, an electrical wall heater can be a great choice.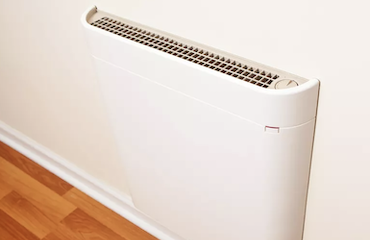 Benefits of electrical wall heaters
Electrical heating is continually becoming an increasingly viable option for heating properties in Melbourne. They have low installation costs, no flue requirement, low maintenance, rapid heat-up times and high cost-efficiency. This modern method of heating is shaping up to be a popular choice for the future of home heating within Melbourne. 
Electrical Heating Systems typically have a lower upfront installation cost than gas, oil or LPG systems. Some may claim that the initial cost savings are offset in the long run by the higher cost per unit of electricity versus the cost per unit of gas, however price projections indicate that the cost of gas is expected to increase and the production of gas is expected to decrease.
As the cost of gas rises, the cost of low carbon alternatives like electric is reducing as government support strengthens to meet climate change targets.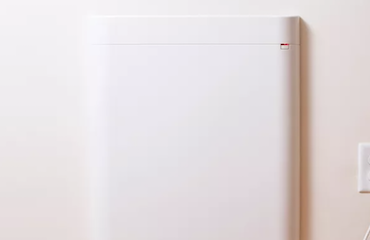 Electrical Wall Heater Saftey 
If you're looking for a safe way to heat your house, why not try going electric instead of with another traditional heating system? Gas or oil heaters need fuel to heat the room and can be dangerous if handled incorrectly, but electric heating systems don't need fuel to get the same level of heat in the room. With the right electric heater, you can save on energy costs and make your home safer by not using a fuel-burning system!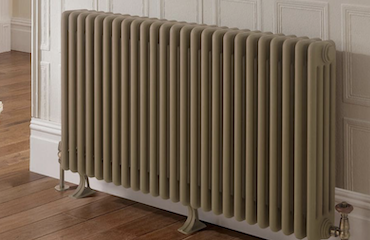 Electrical Wall Heaters – Easy to Install 
An electrical wall heater can be fast and easy to install, needing only a connection to the electrical circuit in your home – no need for pipe work. This means that an electrical wall heater can be installed almost anywhere, thereby creating flexible installation options not associated with standard radiators.
If you're looking to replace your existing heating radiators, then installing an electric heating system can be a much easier option. Electrical radiators are a great way to update your property, as well as bring modern heating to older properties that may not have the necessary pipework to install a standard wet system heating system.
Electrical wall heaters have no flue requirement, this means that electric wall heaters can be installed anywhere throughout your home without any restriction on building work or design.
Licensed Experts
with years of experience

Parts & Labour

1 year Warranty

2-in-1 Service
Electrical & Plumbing

Fast, reliable & on time

Unbeatable professional service

Offers & Pensioners discounts!
Special Offers
2-for-1 Call Out
We will send a Plumber and an Electrician to you for the single call out of $97 inc GST.
SENIORS DISCOUNT
Simply provide your seniors card to receive a discount on any service.
our other services
Having any type of electrical work done in your home can be overwhelming. Luckily, you can decide to hire an electrician who will take care of any electrical problem you might have at home. This includes working with outlets and relocation of switches it is always best to stick with an electrician. While it might seem like a simple task to do on your own. Having an electrician will ensure that it is done properly and it will be less likely for there to be electrical issues in your home later on.
Electrical
Maintenance, commercial and residential. Licensed and insured. Quality solutions for all your electrical needs.
Plumbing
Repairs and new installs. We offer all forms of plumbing for residential, commercial, and strata properties. Our plumbing expertise stems from a wealth of experience gathered from past projects.
Appliances
It's very important to get your appliances inspected and serviced as soon as possible before they become a safety concern.
what our clients are saying
Claire Matthews
2023-10-14
At Your Maintenance are my landlord's chosen maintenance team and they've been highly professional and responsive. I've had to leave instructions and keys but they have completed jobs to an excellent standard every time whilst keeping home security a priority. I'd highly recommend this company.
Qing Feng Chan
2023-10-10
Good
Just excellence - communications, timing & outcomes outstanding.
Benedict Deane-Johns
2023-09-03
Good work and service.
Quick, friendly and efficient!
Hi great service, quick and efficient. What a lovely guy
Contact Us.
We take pride in the expertise on many projects
throughout Melbourne.
At Your Maintenance
PLUMBING & ELECTRICAL BAYSIDE
1A Weeroona street
Hampton VIC 3188
[email protected]
(03) 9020 4633
OPENING HOURS
MON – FRI : 10.00 AM – 4.00 PM
SAT + SUN : CLOSED
We take care of all your
electrical, plumbing & appliance maintenance.
Our Promise
✔ Always prompt & reliable
✔ Licensed & insured
✔ Always clean & professional
✔ Guaranteed workmanship
explore our services
At Your Maintenance is dedicated to all of your electrical and plumbing needs.

We pride ourselves on quality service and workmanship. All our electricians are fully licensed and comply with Workplace Health & Safety standards. We have strict quality controls.

Our team is known for its exceptional communication. We help you through those stressful kitchen renovations, sort out the tree roots causing your blocked drains, inspect your gas fitting for a gas leak, and give advice on your hot water system.
Plumbing Services include:
Basin Repairs and Installation
Traps and Wastes
Water & Gas Pipe work

Appliances
Do you need your appliances serviced, replaced or installed? We service your appliances to stop any issues in their tracks.
Our Appliance work includes:
Service Cooktops
Supply & Replace Electric Cook Tops
Service Hot Water Units