Hot Water Units - Service, Repairs & Installations
Is your hot water system in need of a service, or a total upgrade? We can help! We install both gas and electric hot water units.
Thanks to water heaters, we can say goodbye to the days when the only way to get hot water would be by boiling it, which can take loads of time and effort. Water heaters give you access to instant hot water whenever you might need it. After all, having hot water in a home is simply a necessity for several reasons, including having a hot shower, washing, and more.

About Water Heater Installations
Water heater installations are quite simple when handled by professionals such as licensed plumbers. After all, a licensed plumber will know exactly where and how to install your new water heater properly. A water heater installation should only take about 2 to 3 hours if your plumber has no issues. The installation involves removing the old water heater, moving the water heater to the selected location, and connecting the water heater system. 
You might be wondering if you can install a water heater by yourself, and the simple answer is yes, you can. There are even quite a few how-to guides on installing water heaters. 
However, it is always a better idea to go with a licensed plumber because the last thing you want is to make a mistake which can lead to causing damage to your home. This might result in you having to pay much more money than you would have had to if you called a plumber to do the job.

Tips for New Water Heater Owners 
Choosing a water heater

– when choosing which water heater to go whether, choose the type of heater that has all the features you will require in your home. 
The size of the water heater

is one of the most important factors when deciding which water heater will be best for your home. Before selecting the size of the water heater, it is important to keep in mind how many people there are in your home and how much hot water you will regularly require.
Repairs when needed

– after your water heater has been installed for a while, it might need a few repairs over a completely normal time. However, you should always try to get your water heater repaired as soon as possible to avoid any further damage.
Regular maintenance

– it is important that your water heater has regular maintenance, which will also help increase the machine's lifespan.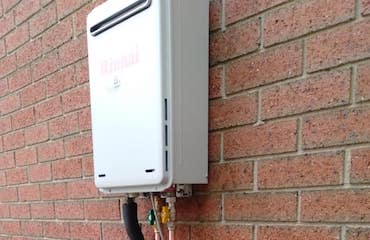 Types of Water Heaters 
Before a water installation, you must know about the different types of water heaters so you can choose the one that best suits your needs. Five types of water heaters are most commonly used this includes: 
1. Conventional Tank Water Heater
A conventional tank water heater is usually the most common choice of water heater in many homes. This heater consists of a tank that heats the water and stores this water. This type of water heater does not require an electric motor as it works by having a burner which sits at the bottom of the tank and heats the water in the tank.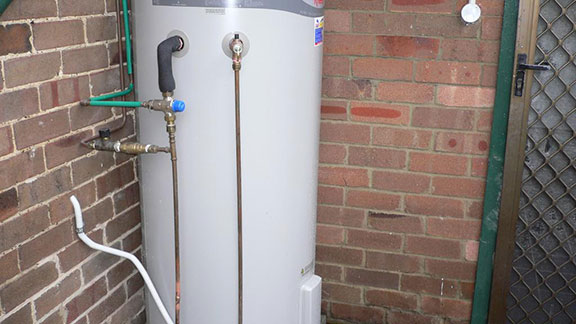 2. Hybrid Water Heater (Heat Pump Water Heater) 
The hybrid water heater is the more energy-efficient type of water heater and uses approximately two times less energy required than a conventional water heater. Unlike most heaters, this water heater does not generate heat directly and works by moving heat from one stop to another by using electricity. 
3. Tankless Water Heater 
Tankless water heaters, which are also known as instant-on water heaters, work by immediately heating water as it travels in the device. The only water that is stored in this water heater is the water in the exchanger coil. This is one feature that makes this water heater different from others, which usually store the water in their tanks.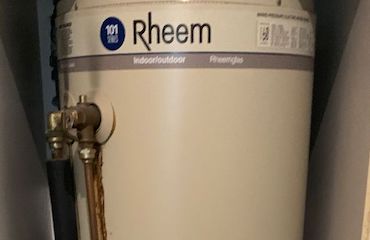 4. Condensing Water Heater
The condensing water heater is another water heater that focuses on being energy efficient as well as being more heavy-duty. The condensing water heater utilises condensing technology to increase its energy efficiency by approximately 15%. 
Water is stored in the water heater, which is then heated up with a condensing heat exchanger making the water ready to use at any time. 
5. Solar Water Heater 
A solar water heater is another great heater choice if you are interested in the more energy-efficient water heater options. This type of water heater will need solar panels (solar thermal collectors) on or around your home, which will collect the energy from the sunlight to heat the water. 
Essential water heaters

 
Water heaters can make your home cosier by giving you instant hot water whenever you need it. There are five different types of water heaters to choose from. Once you have decided which water heater is best for you, then it will be time to get in touch with a licensed plumber. That's where we come in! We will easily install your water heater within 2 to 3 hours, and then your heater will be ready for you to use. 
Licensed Experts
with years of experience

Parts & Labour

1 year Warranty

2-in-1 Service
Electrical & Plumbing

Fast, reliable & on time

Unbeatable professional service

Offers & Pensioners discounts!
Special Offers
2-for-1 Call Out
We will send a Plumber and an Electrician to you for the single call out of $97 inc GST.
SENIORS DISCOUNT
Simply provide your seniors card to receive a discount on any service.
our other services
Having any type of electrical work done in your home can be overwhelming. Luckily, you can decide to hire an electrician who will take care of any electrical problem you might have at home. This includes working with outlets and relocation of switches it is always best to stick with an electrician. While it might seem like a simple task to do on your own. Having an electrician will ensure that it is done properly and it will be less likely for there to be electrical issues in your home later on.
Electrical
Maintenance, commercial and residential. Licensed and insured. Quality solutions for all your electrical needs.
Plumbing
Repairs and new installs. We offer all forms of plumbing for residential, commercial, and strata properties. Our plumbing expertise stems from a wealth of experience gathered from past projects.
Appliances
It's very important to get your appliances inspected and serviced as soon as possible before they become a safety concern.
what our clients are saying
Claire Matthews
2023-10-14
At Your Maintenance are my landlord's chosen maintenance team and they've been highly professional and responsive. I've had to leave instructions and keys but they have completed jobs to an excellent standard every time whilst keeping home security a priority. I'd highly recommend this company.
Qing Feng Chan
2023-10-10
Good
Just excellence - communications, timing & outcomes outstanding.
Benedict Deane-Johns
2023-09-03
Good work and service.
Quick, friendly and efficient!
Hi great service, quick and efficient. What a lovely guy
Contact Us.
We take pride in the expertise on many projects
throughout Melbourne.
At Your Maintenance
1A Weeroona street
Hampton VIC 3188
[email protected]
(03) 9020 4633
OPENING HOURS
MON – FRI : 10.00 AM – 4.00 PM
SAT + SUN : CLOSED
We take care of all your
electrical, plumbing & appliance maintenance.
Our Promise
✔ Always prompt & reliable
✔ Licensed & insured
✔ Always clean & professional
✔ Guaranteed workmanship
explore our services
At Your Maintenance is dedicated to all of your electrical and plumbing needs.

We pride ourselves on quality service and workmanship. All our electricians are fully licensed and comply with Workplace Health & Safety standards. We have strict quality controls.
Outdoor lighting installation
Power restoration
Fan repairs

Our team is known for its exceptional communication. We help you through those stressful kitchen renovations, sort out the tree roots causing your blocked drains, inspect your gas fitting for a gas leak, and give advice on your hot water system.
Plumbing Services include:
Tap installation
Installations & Replacements
Gas Works
Roof Services
Basin Repairs and Installation
Traps and Wastes
Water & Gas Pipe work
Drain cleaning
Toilet installation
Toilet repair
Water heater installation

Appliances
Do you need your appliances serviced, replaced or installed? We service your appliances to stop any issues in their tracks.
Our Appliance work includes:
Service Cooktops
Supply & Replace Electric Cook Tops
Service Hot Water Units