Install, Supply & Replace Gas Cooktops
Gas cooktops give you an unparalleled level of heat control, and you don't have to wait for a heating element to warm up. This makes cooking faster and easier than ever before.
Gas cooktops are a fantastic addition to any kitchen and come in a range of sizes and colours, such as stainless steel, black, or white. We offer installation and replacement services for all types of gas cooktops.
We pride ourselves on being the gas cooktop installation plumbers of choice for our customers. We offer a free quote so that you can get an idea of what it would cost to have us install a gas cooktop in your home. We're always available to answer any questions you may have, so don't hesitate to call us today!

Why call us to Install your Gas Cooktop?
Installing a gas cooktop in the kitchen is a complex task that requires specialized equipment, expertise, and experience that most individuals do not have.
Safety is the primary concern, followed by functionality and ease of maintenance.
While it might seem like a fun project, installing gas cooktop appliances is best left to the professionals to avoid any potential accidents – when it involves electricals or gas, leave it to us!

COMPLETE BLOCKED DRAIN REPAIRS
Drainage systems are a vital part of our daily life. Most of us don't realise how often we use them until it isn't functioning. When a drain becomes blocked or clogged, even simple tasks such as doing dishes, showering or even brushing your teeth can be impacted.
One plumbing issue can become a catalyst for further disruption of your home's drainage system, and these things never occur at a convenient time.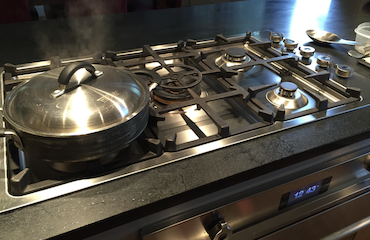 Melbourne Gas Cooktop Installation
Looking for a professional and experienced gas cooktop installation plumber in the Melbourne area? Look no further than our team of certified installers on (03) 9020 4633. With experience working with several different brands and models of gas cooktops, you can rest assured that your installation will be in good hands.
Give us a call today to schedule a time for one of our installers to come to your location.
Gas Cooktop and Oven Installation in Melbourne
Gas cooktops are a very popular type of kitchen appliance used for cooking because they are known to be durable and long-lasting. While other cooktop options such as electrical and induction cooktops are becoming more popular, it's likely that gas cooktops will still be used by many people for years to come because of how well they work.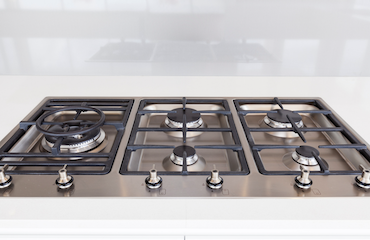 Pros of Gas Cooktops
The pros of gas cooktops are that they provide instant heat and an instant response to temperature changes. They're also inexpensive to operate, and they allow for cooking with more exotic types of kitchenware, such as woks.
Cons of Gas Cooktops
There are some cons to owning a gas cooktop as opposed to an electric that you should be aware of before making a purchase. Firstly, they require a gas supply to function, which means you will be dependent on having a reliable gas line.
Secondly, if handled improperly, there is an increased risk of a home fire or explosion. Hence, ensure they are installed by an expert like us. Finally, gas cooktops can be more difficult to maintain and clean than other types of cooktops.
Don't hesitate to contact us for advice on which gas cooktops would fit your needs best. We'll be happy to help you choose the right cooktop for your kitchen.
At Your Maintenance are the experts when it comes to gas cooktops – whether you need help installing a new one or want to replace an old one, we're here to help. Give us a call today!
Our certified technicians have plenty of experience installing gas cooktops from a variety of brands and models. We're proud to serve the Melbourne community and offer high-quality gas cooktop installation services.
Licensed Experts
with years of experience

Parts & Labour

1 year Warranty

2-in-1 Service
Electrical & Plumbing

Fast, reliable & on time

Unbeatable professional service

Offers & Pensioners discounts!
Special Offers
2-for-1 Call Out
We will send a Plumber and an Electrician to you for the single call out of $97 inc GST.
SENIORS DISCOUNT
Simply provide your seniors card to receive a discount on any service.
Electrical
Maintenance, commercial and residential. Licensed and insured. Quality solutions for all your electrical needs.
Plumbing
Repairs and new installs. We offer all forms of plumbing for residential, commercial, and strata properties. Our plumbing expertise stems from a wealth of experience gathered from past projects.
Appliances
It's very important to get your appliances inspected and serviced as soon as possible before they become a safety concern.
testimonials
Claire Matthews
2023-10-14
At Your Maintenance are my landlord's chosen maintenance team and they've been highly professional and responsive. I've had to leave instructions and keys but they have completed jobs to an excellent standard every time whilst keeping home security a priority. I'd highly recommend this company.
Qing Feng Chan
2023-10-10
Good
Just excellence - communications, timing & outcomes outstanding.
Benedict Deane-Johns
2023-09-03
Good work and service.
Quick, friendly and efficient!
Hi great service, quick and efficient. What a lovely guy
Contact Us.
We take pride in the expertise on many projects
throughout Melbourne.
At Your Maintenance
PLUMBING & ELECTRICAL BAYSIDE
1A Weeroona street
Hampton VIC 3188
[email protected]
(03) 9020 4633
OPENING HOURS
MON – FRI : 10.00 AM – 4.00 PM
SAT + SUN : CLOSED
We take care of all your
electrical, plumbing & appliance maintenance.
Our Promise
✔ Always prompt & reliable
✔ Licensed & insured
✔ Always clean & professional
✔ Guaranteed workmanship
explore our services
At Your Maintenance is dedicated to all of your electrical and plumbing needs.

We pride ourselves on quality service and workmanship. All our electricians are fully licensed and comply with Workplace Health & Safety standards. We have strict quality controls.
Power restoration
Fan repairs

Our team is known for its exceptional communication. We help you through those stressful kitchen renovations, sort out the tree roots causing your blocked drains, inspect your gas fitting for a gas leak, and give advice on your hot water system.
Plumbing Services include:
Tap installation
Installations & Replacements
Gas Works
Roof Services
Basin Repairs and Installation
Traps and Wastes
Water & Gas Pipe work
Drain cleaning
Toilet installation
Toilet repair
Water heater installation

Appliances
Do you need your appliances serviced, replaced or installed? We service your appliances to stop any issues in their tracks.
Our Appliance work includes:
Service Cooktops
Supply & Replace Electric Cook Tops
Service Hot Water Units